Learning Italian at St Gabriel's School
The study of languages is an integral component of a balanced education for all students. In learning a language, students develop communication skills and knowledge and awareness of other cultures. A Languages program is offered in our school focusing on the Italian language and culture.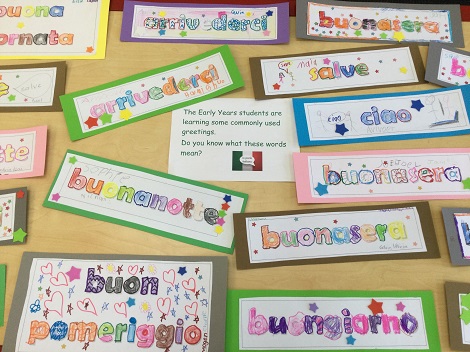 Rationale for learning Italian
Italian has been taught in Australian schools and universities since the 1930s and is, and has been for many years, one of the major community languages in Australia. It is the official language of Italy, the Vatican City, San Marino, parts of Switzerland, and the European Union. It is a major community language in Europe, the United States, Canada, South America and parts of Africa.
Italian belongs to the Romance family of languages that includes Catalan, French, Portuguese, Romanian and Spanish. Italian and English have a common linguistic link with Latin, sharing many Latin-derived words and using the same Roman alphabet.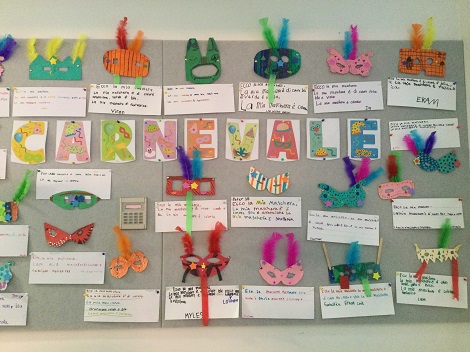 Australia has strong cultural, political and trade connections with Italy, including economic and commercial cooperation and expanding relationships in science and technology. A significant number of Italian companies have branches in Australia. Italians and the Italian language make a distinctive contribution to politics, art, architecture, cuisine, music, fashion, science, literature, film and theatre.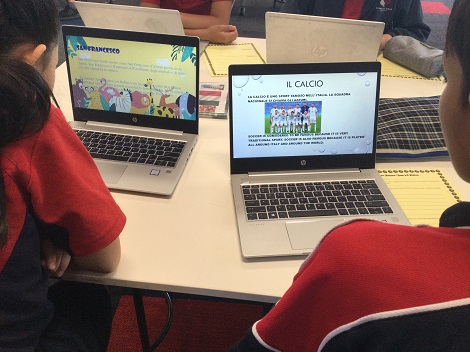 Italian lessons at St Gabriel's School
Students participate in one Italian language and culture lesson each week and through learning Italian students acquire the ability to:
*communicate meaning in Italian: using Italian for communicative purposes in interpreting, creating and exchanging meaning
*understand language and culture: learning to analyse and understand language and culture as resources for interpreting and shaping meaning in intercultural exchange.