St Gabriel's School is proudly a Catholic school.
This means that our school supports the teachings and ethos of the Catholic Church and is based on the values of the Catholic faith.
Our school has a rich heritage and is built on the strong faith foundations passed on through the Daughters of Our Lady of the Sacred Heart. Building on this heritage, we aim to prepare the students in our care for their future by assisting them to know God and to nurture their relationship with God.
St Gabriel's School was opened in 1955 with an enrolment of 85 students. Today St Gabriel's School is a thriving educational community comprising of approximately 300 students from over 29 different cultures.
We draw students from the surrounding suburbs including, Enfield, Clearview, Blair Athol, Prospect & Prospect North, Northfield, Northgate, Oakden, Mawson Lakes, Greenacres, Para Hills, Gepps Cross, Pooraka, Parafield Gardens, Lightviews, Hampstead Gardens, Walkley Heights, Gilles Plains, Ingle Farm, Para Visita, Nailsworth, Broadview and Sefton Park.
Our school strives to be a heart-filled faith community, valuing relationships, pursuing excellence in learning and living the gospel message of love.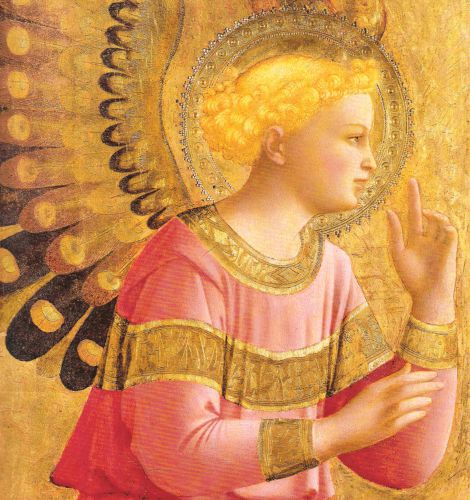 The Angel, Gabriel
Our school is named for the Angel Gabriel. According to the Prophet Daniel, it was Gabriel the Archangel who announced to him the time of the coming of the Messiah.
He appeared to Zachary "standing on the right side of the altar of incense," as St. Luke says, to make known the future birth of John the Baptist.
Gabriel's greatest honor was to be sent to Mary at Nazareth and to ask her if she wanted to be the Mother of God.
Gabriel's name means "the strength of God." He is used as a messenger in the work that shows the power and glory of God.