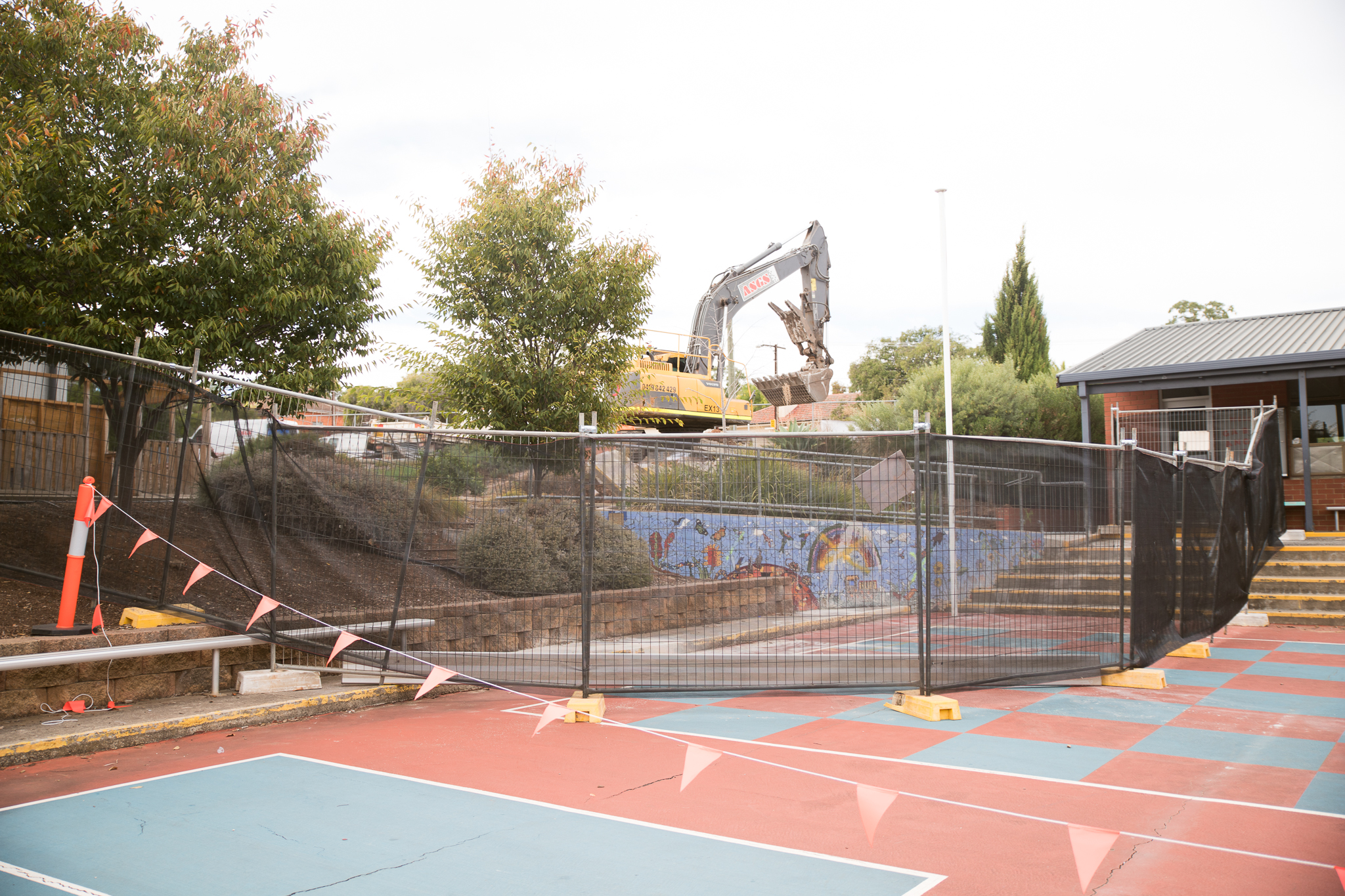 Construction Begins
14.03.23
The construction for our new office building has started!
The much beloved cubby house is starting to be taken down. Also, the mural that was donate by the Parents & Friends in 1999 is in the process of being taken down. The Community Group will ensure that a new mural will be commemorated in order to honour the old one.
We will be sharing more progress pictures throughout the building process!
Check out the virtual photos of what the new office building would look like once it's finished.