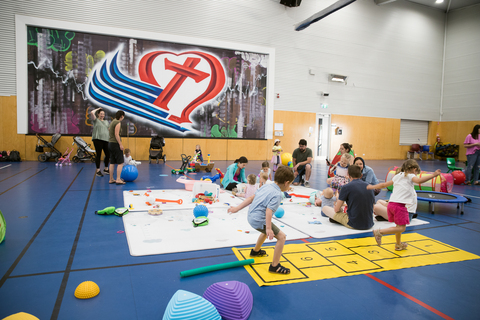 We are a SPiCE Playgroup which supports playgroup in catholic education. Our SPiCE Program supports the playgroup facilitators to promote to families the important message about how reading and talking everyday with their children can literally help to grow their child's brain.
Please come along on Monday & Friday mornings to the Sacred Heart Centre at St Gabriel's School to be part of this opportunity.
We start at 9:00am and finish around 11:00am. Please bring a piece of fruit to share at morning tea. The children will have an opportunity to participate in art and craft activities, climbing, singing and listening to a story. Parents will have the opportunity to meet other parents on our school and parish community.
All welcome!
We look forward to sharing this time with you and your family.
Playgroup will finish for the term on April 14th Monday 9:00am. We will commence on May 1st Monday 9:00am.