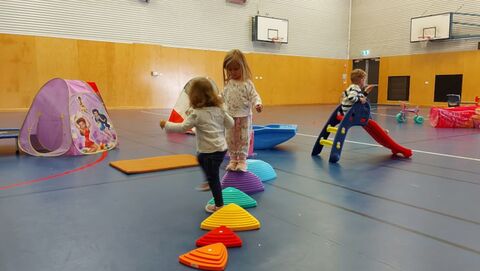 Please come along on Monday & Friday mornings to the Sacred Heart Centre at St Gabriel's School to be part of this opportunity.
We start at 9:00am and finish around 11:00am. Please bring a piece of fruit to share at morning tea. The children will have an opportunity to participate in art and craft activities, climbing, singing and listening to a story. Parents will have the opportunity to meet other parents on our school and parish community.
No cost for sessions but families pay a one of registration fee per year to become members of Playgroup SA. (http://www.playgroupsa.com.au/)
All welcome!
We look forward to sharing this time with you and your family.